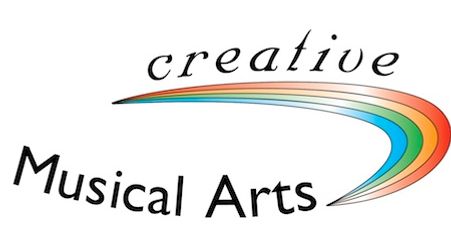 CONTACT
EXCELLENT ARTICLE: Want to 'train your brain'? Forget apps, learn a musical instrument
Beautiful Piece: The Unexpected Solace in Learning to Play Piano, by Christoph Niemann
                                              Great article about techniques for skill development - also known as practicing! :)
The Creative Method TM                               
Classical Technique ~ Creative Expression   
Online ~ San Diego ~ Alpine
As a composer, when I began teaching I naturally incorporated teaching scales and chords, and then used the scales and chords to create music with my students. This approach, combined with standard note-reading and performance, offers students the full benefits of a traditional music education plus a thorough and extensive immersion in the language of music through creating music and performing their creations - on their own with guidance from their teacher, as well as in groups. Keys are learned around the circle of fifths; students understand theory with more depth when they use the notes from the scales and triads they are learning to create music which they then play and notate. With this method anyone, even people with no musical background, can write music. I have presented creative workshops to various groups, from prisoners to arts non-profits, and trained other music teachers how to teach composition.*
Children and adult students of all levels and abilities are welcomed. My goal is to support the unique spark in each individual while helping to develop his or her knowledge and enhancing their appreciation of music.
Areas of focus are performance (learning and polishing pieces), technique (developing finger control and agility), and music theory (the language of music) through creative work (improvisation and composition, including notation).
Students learn scales, chord progressions and arpeggios and create and play music in all of the major and minor keys. Classical repertoire is emphasized, with some pop and jazzish/boogie-type pieces included. At Creative Musical Arts, we encourage students to bring music of interest - please ask about playing music of any style!
Practice is essential to making progress. Because of the nature of brain function, a regular daily practice routine is much more effective than one cramming session the day before the lesson.
An assignment book with written practice instructions is provided; the assignment book should be brought to every lesson. Please call me if there is any trouble understanding the practice assignment. Parents: You can support your child's progress by checking up on their practice assignment and by participating in active listening (see below). Each day, before, during and/or after practice, go over the list of tasks on their current assignment. Ask to hear the student play one or two items and follow with some encouraging comments and/or questions.

Rhythm, which is primarily learned by counting, is JUST AS IMPORTANT as notes in music. The counting of a piece should be worked on from the very beginning of learning a new piece.
Active listening is another important aspect of music studies. Live concerts are best, but sitting still and doing nothing else while listening to recorded music is great, too (and preferably listening to recordings of traditional acoustical instruments rather than synthesizer-type instruments). Is the music loud? Soft? What are the instruments? String instruments? Percussion? Instruments the player blows through? Tap your foot or sway your body to the beat. Is it fast? Slow? Are the notes high? Low? What is the articulation (how the music "speaks"): are the notes played staccato (detached) or legato (connected) or a combination of legato and staccato? How does the music make you feel (happy, grumpy, excited, sleepy...)? Do you like it? Why or why not?
Recitals  for young students are held in the fall and spring. Participation is required. I understand that, for some people, playing before an audience can be a scary idea. No one is forced to play, but I do ask that all students attend the recitals to listen to and support the other students and perhaps get inspired to play in the next recital!
- Kate
LINK to article, "Choosing a Music Teacher."
 "You found the love of music in a child and helped it grow like a garden flower. Your patience and skill have nurtured his hidden talent that we enjoy in every incredible performance. His family and friends are forever in your debt, knowing the future is bright and melodious. You are forever in his heart as a teacher and a friend, giving him a tremendous gift he will have always..."
"Thank you for being my piano teacher. I like you because you are funny and you are fun to be with. I like how you teach me because you always push me until I get it right. You are a great teacher. Love, A."
"We can't thank you enough for all of your wonderful, dedicated work with Sean. He's done so well learning to play, & enjoy playing, piano - all because of you!"

    Tracked down on facebook: "I still play piano, for myself. I am so thankful that I took lessons from you as a child. Those memories are priceless! You were a great teacher, Kate. I hope to find a teacher for my baby someday that could compare to you. You were more than just a piano teacher to my family and I. We talk about you often!"
    "Dear Kate, Thank you for teaching me so much about piano. I love to play and I hope that I play like you some day. You are the greatest piano teacher in the world!!!!!"
   "Terrific job! You have a great talent for bringing out our daughters' innate talent. I had never seen them perform with such enthusiasm and skill."
*Workshops for Teachers: Making Theory Relevant Through Teaching Composition and Creativity
Teachers: Learn how to teach basic composition and improvising. Your students will understand theory with more depth - and width! - when they use the notes from the scales and triads they are learning to create music which they then play and notate. This teaching method is demonstrated in the workshop as we write a simple melody together, apply compositional techniques to the melody. We choose the meter and rhythm, and add a simple harmony. It's fun!
Demo:
*Let's Make Music!
For non-musicians - Fun! Informative! We create our own entertainment!
The audience learns the notes of a scale on the keyboard, then selects a few notes for a theme. We then apply compositional techniques to the theme, learn a little bit about how chords are built so we can harmonize the melody, and, voila, a piece is born!
Suitable for groups of all kinds: chamber of commerce, service clubs, boy scouts, boosters, prisoners, showers…